A Quiet Place Giveaway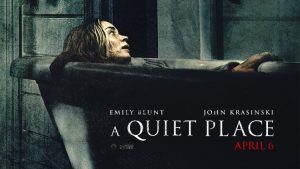 Have you seen the trailers for A Quiet Place? One scene, in particular, catches my interest. The Abbott family sits down for a silent family dinner, and they wordlessly hold hands and gesture to "say" grace before eating out of lettuce leaves with no utensils.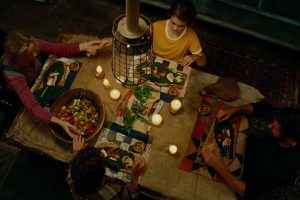 This had me thinking If they don't use forks and knives — or even speak more than a whisper —some kind of horrible monster would rush into their home and shred them all to pieces.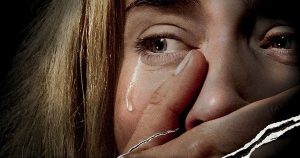 What would you do if you had to live in that nightmare? This literally had me thinking about what would be a good recipe to eat in silence.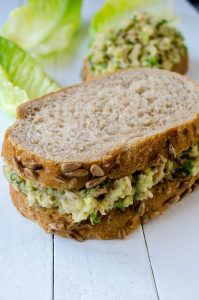 I thought this Creamy Avocado Tuna Sandwich (by: Give Recipe) would be perfect and it would keep you replenished for hours. The only utensil I would use is a manual can opener and boom. Lunch is served.
Ingredients
2 oz Canned tuna
1 Salt
1 tsp Olive oil
directed by John Krasinski,
Synopsis:
Paramount Pictures describes the film, "In the modern horror thriller A Quiet Place, a family of four must navigate their lives in silence after mysterious creatures that hunt by sound threatens their survival. If they hear you, they hunt you."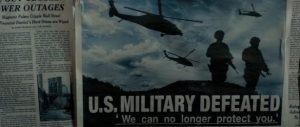 A Quiet Place definitely looks like a Thriller with some very vivid scary moments you wouldn't want to miss. Where do these Aliens come from? How many are out there? How many other families are surviving in a world of silence? I just need to know if this family will survive this epidemic, considering his wife looks pregnant. What a nightmare!
How would you like to win tickets for advanced movie screening before the movie is released in theaters April 6th?
We will be doing a Giveaway for Family 4-pack and a couple's date night -2 seater for April 3rd
Comment below, What kind of silent food would you prepare?
1 Comment=1 Entry
Comment on our Instagram and Facebook for more chances to win. Good Luck.