Monster Jam was a hit!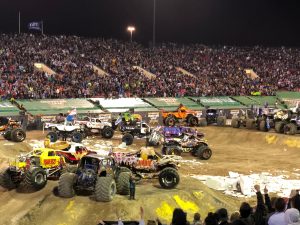 Monster Jam 2018 was a phenomenal experience. This was my families first year attending. I didn't know what to expect. The only thing I ever really paid attention for Monster Jam was the toys. My son always wanted us to buy him some. But I never knew it was an actual thing big show. Some of the Monster Trucks competing were recognizable and so fascinating to see in person, I even found my son cheering the Gravedigger and George on.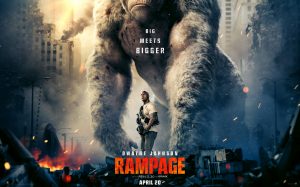 The show had so many great elements, of freestyle and racing, that time just went by so fast. The best part of the show was definitely the finale. They collaborated an awesome show with the new upcoming film Rampage and it was a spectacular 12 min show.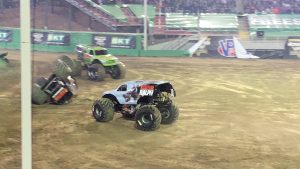 The crowd went crazy and it was definitely the highlight of the last day of Monster Jam. We can't wait to see what they'll come up with for next year.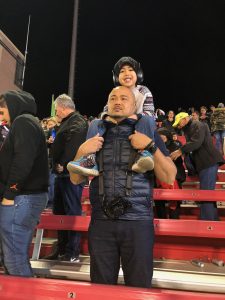 Next year we will be more prepared. Since this was our first year attending, I had no idea how loud it was going to be. My son had a hard time on Friday, due to his inability to tolerate loud noises. We weren't able to stay for the whole show because of it. But Saturday's show we came prepared. We went to Big 5 and purchased an inexpensive noise-canceling headset for only $15.00. Which really made a difference for my son.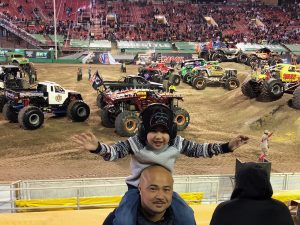 Although we didn't want the show to end. It was pretty awesome seeing all the Monster Trucks driving out one last time. It was definitely exciting to seeing all the drivers and the crowds going wild.