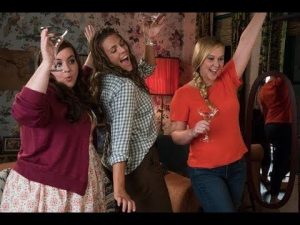 I'm pretty excited about this new movie I Feel Pretty hitting theaters this April 20th. I caught a glimpse of the trailers on Facebook and thought it looked great. Amy Schumer character struggles with insecurity in the beginning and it all changes with unforeseen events. Giving her insecurity a run for its money! I couldn't imagine a better way to do a Mommies night out with this flick!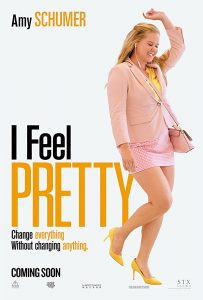 Synopsis:
An ordinary woman who struggles with feelings of insecurity and inadequacy on a daily basis wakes from a fall believing she is suddenly the most beautiful and capable woman on the planet. With this newfound confidence, she is empowered to live her life fearlessly and flawlessly, but what will happen when she realizes her appearance never changed?
Cast:
How would you like to win a chance to see an advanced screening this April 4th? Comment below…
"I feel pretty _______!" and fill in the blank. By telling us What makes you feel Empowered? (I feel pretty strong, brave, loved, etc.)
Contest ends Sunday, April 1st and winners will be announced Monday, April 2nd. Good Luck!