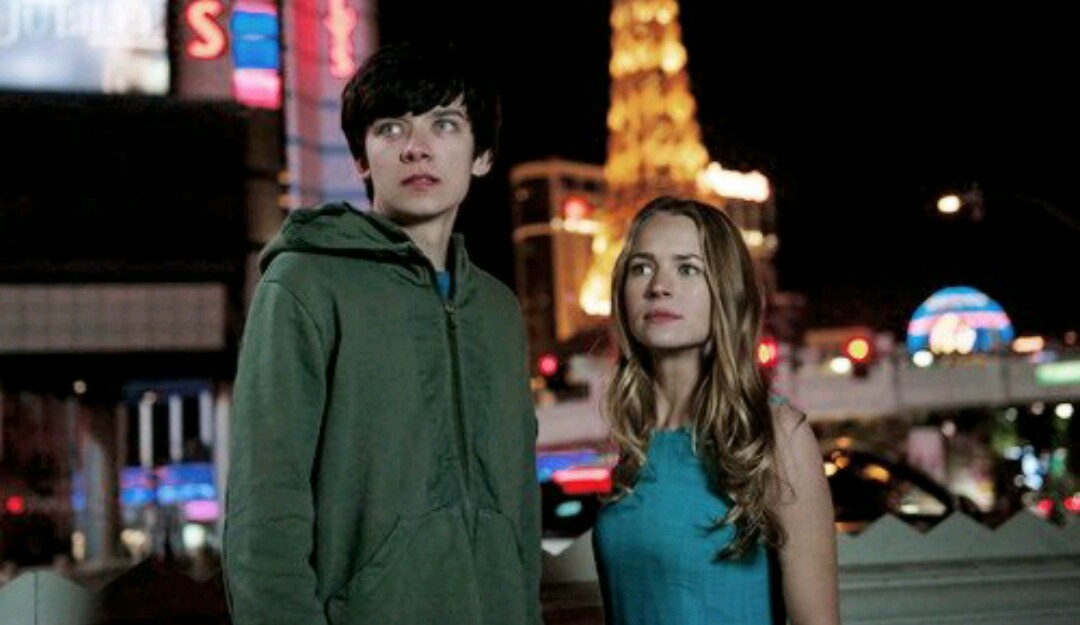 "Courage is fear that has said its prayers."
– Karle Wilson Baker, "Courage"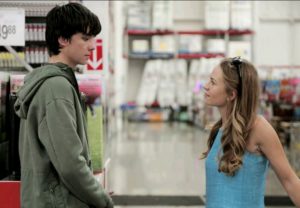 Movies can be an escape. An escape from a ho hum daily grind; an escape to a personal utopia… Simply a couple of uninterrupted hours focusing on the best our planet has to offer.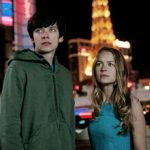 Living in Las Vegas, we are blessed with endless sunshine, blue skies everyday and clear views of the mountains from just about anywhere in the Valley. In a few short hours, we can drive to a beach, a mountain, or a canyon, or fly to another country to experience different cultures, vastly different food, customs and sights. We are truly blessed, but how often do we appreciate it?
There were a lot of themes of love in the The Space Between Us: romantic love, friendship, parental love. It ran about 2 hours and I think I liked the concept so much, I went ahead and overlooked a lot of the holes in the story. I like how wide-eyed Gardner is as the first human born on Mars. I had questions such as what did they feed the baby on Mars cuz it's not like they could ship them formula?! And felt myself wondering about bubble boy type scenarios about all the germs he was being exposed to. I wish there was more character building only because a lot of storyline continuity seems to hinge on one or two sentences for you to figure out how it all links together.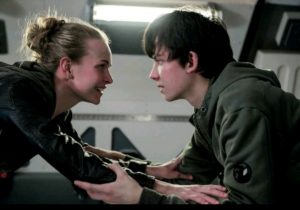 But guess what, I still enjoyed the the film. I even teared up at some parts just thinking about what ifs. I wanted to root for first love and I wanted to believe it would be so whirlwind-y for a sixteen year old to visit Earth for the very first time too…(I love Blast from the Past!) Maybe if it was a mini-series or sitcom it would've been better received. I didn't expect this film to change my life or completely convince it was even possible for humans to live on Mars in the not so distant future. I wanted entertainment and a neat story and that's what I got: A cute movie and a great message about love knowing no bounds. If you want a fun, date night and are not into horror movies or thrillers also debuting this weekend, you'll really enjoy this film! It's sweet, light-hearted and simple and sometimes that's just what you need! Bonus: The soundtrack is PHENOMENAL! That is one of the best parts of the movie, for sure!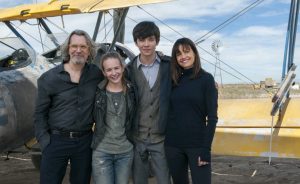 * * * * * *
I watched this advanced screening alongside other press and although I'm not a movie critic, I enjoyed the experience of the event itself. I'm not sure why I don't attend more advanced screenings! I hope we have the opportunity to attend again. It's a rarity for me to go to the movies on my own so it was also a treat of a night out with just my super over-priced theater snacks! ($18 for a medium soda, tortilla chips, nacho cheese and M & Ms – I guess I should've asked specifically for jalapeños?!) AMC Town Square hosted the event and there's a lot of parking at the entrance to Gameworks so you can even take a shortcut through there and head up the stairs. Yardhouse is a great place to have dinner before shows as the servers are great about timing around a schedule to make your movie on time! Double Helix is a great place for drinks afterwards – Gotta love their firepit on the patio! Coffee Bean & Tea Leaf are around the corner from there too. There's also a playground at Town Square and Artsy Nanny can also watch your kiddos for you too!
☆☆☆All these pix are from IMDB!☆☆☆