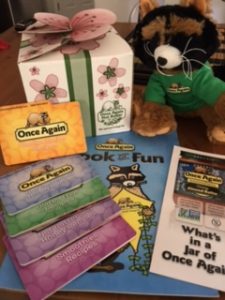 "Once Again We Spread Integrity " is a pretty interesting slogan.
I have to say I was very impressed with the nut butter spreads by Once Again: Almond, Cashew, Sunflower, and Peanut Butter. I was given the opportunity to try each flavor in exchange for my honest feedback. Naturally I jumped at the opportunity because I have a picky little eater at home and I am picky about what he consumes. One of the few items on his menu is peanut butter. I couldn't resist this packaging, I am always on the hunt for healthy versions of food for my little picky eater and this one hits the spot. I received my package from Once Again, and carefully examined the organic nut butter spreads. I was delighted by the ingredients and lack of the bad fillers!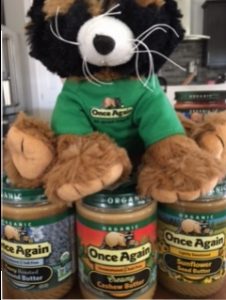 The first thing that caught my eye was the adorable raccoon as their mascot, I had to think what in the world do raccoons have to do with this company. The curiosity inside me drove me to their website, I was on a mission to find out what the raccoon represented and I am so glad I did.
The raccoons were orphans that grew up in the factory. Instead of the Once Again family getting rid of the little ones they adopted them and basically took care of them until they were ready to be released in to the forest. I thought that was a beautiful story, considering all the stories you hear lately, about animals with unfortunate outcomes. This may be why most of their products are Vegan as well!
This intrigued me to do more research about the company, just look at their Mission Statement:
Mission Statement
Once Again is a democratically operated employee-owned workplace. We pride ourselves in providing the health-conscious consumers with products of superior quality and integrity. Located in a small rural community, we are dedicated to supporting organic and sustainable farming practices. We are proud to offer a healthier alternative, where every customer matters.
Membership
National Honey Bee Awareness Day
Northeast Organic Farming Association of New York
Domestic Fair Trade Association
Organic Trade Association
American Peanut Council
National Cooperative Business Association
National Center for Employee Ownership (NCEO)
Private Label Manufacturers Association
Now this is the type of businesses worth supporting. Not only are their standards highly impressive but the fact that they take pride in their product makes it more valuable than currency.
Another key factor that was impressive is the company is employee owned. I think it is absolutely great to find companies that actually abide by their stated standards. I also really find employee owned businesses have a tendency to take more pride in their products. This is great news for the consumer.
*The employee-owners meet on a regular basis. All employee-owners have a vote on how the company is managed, and we govern ourselves. Each person gets one vote. Our company meetings are held to address the following: company policies, operational issues, and financial strategies. Committees are also formed to help resolve issues, which are subject to a final company vote (1 person = 1 vote). We have at least 3 employee-owners sitting on our Board of Directors.*
Overall the Product has a great back story and impressive accomplishments. Considering the nut butter spreads all have great selling points. All of the nut butters are natural, organic, and are non GMO verified. None of this seemed to effect the flavor, I found it to be very tasty with a balance peanut flavored. The only thing I think might be a problem for some recipes is the consistency, it is bit looser than preferred/recommended. I would still consider it better than average for the taste and freshness. Another great feature on the site is the extensive ideas/recipes to use the nut spreads in. There are several recipes for ideas on how to incorporate nut butter Spreads into your everyday lifestyle, so I would definitely recommend checking out the website.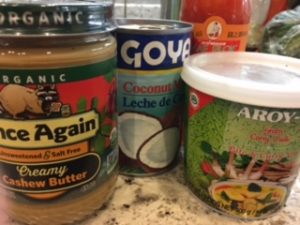 My favorite recipe so far is the Coconut Cashew Chicken Satays: My husband's palette was very pleased so making this a recipe a keeper.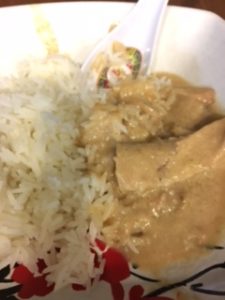 I also experimented with a smoothie recipe Superfood Green Smoothie. I didn't have all the ingredients but it still came out yummy, especially since I've been obsessed with avocados.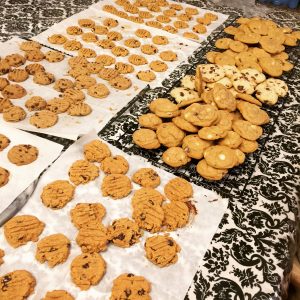 I haven't had much luck with my little one exploring with the recipes but I did have luck with him trying different sandwiches over his boring peanut butter request.
Of course he hasn't met a dessert he didn't like. I was able to use a recipe from a friend to try and my household was very impressed.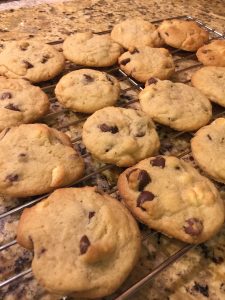 http://www.skinnytaste.com/3-ingredient-almond-butter-cookies/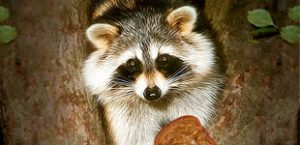 So run over to their website, look around, maybe pick out a recipe or 4 and pick up some nut butters! You cannot go wrong with any of them! Happy Eating!