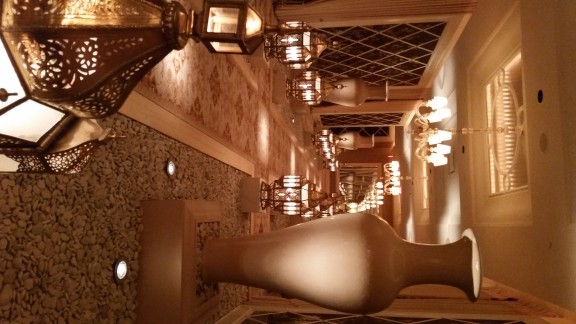 Relaxing at a 5-star resort spa can be magical, whimsical and even life-changing. If this is a new or rare practice, spa-going can cause a bit of anxiety for some. Here are a few tips to make your visit not only enjoyable, but luxurious…
Book your appointment in advance
Many spas will share their menu of treatments online. Check ahead and pick out what you would like to receive. Let the reservations agent know about any special requests you have or allergies in order to assure a seamless experience. As a general rule, many treatments are not recommended during the first trimester of pregnancy, so keep this in mind. There are, however plenty of different ways to enjoy some serious pampering while you are expecting.
Keep hydrated
The day prior to your spa visit, it is best to keep hydrated. This allows you to put your best face forward, literally (not swollen, not overly dry) for your facial allowing your esthetician to properly access your skin and provide proper recommendations for at home care and products tailored to your skin type. For your massage, keeping hydrated means your muscles will be pliable and it will be much easier for your to receive the full benefits of your massage. Don't try to chug water once you arrive at the spa. You don't want to be squirming on the table with a full bladder! After your treatment, continue hydrating by sipping on caffeine free tea or water. Body treatments and specifically massages awaken the lymphatic system so you can expedite toxin release by flushing fluids through your body. You can choose to leave your oils on your body or shower them off. Take some time to enjoy the amenities found in the spa you have chosen. These can include dry saunas, steam rooms with eucalyptus, jacuzzi tubs, a cold plunge and rainfall or experience showers.
Will my massage therapist/esthetician care about my…?
Skin? Hair? Height? Girth? Your provider has seen it all. All you need to be concerned with is being clean! Arrive before your treatment allowing enough time to shower for your treatment. If you want to use the steam and dry sauna, come even earlier if you have a facial as it is best to keep your pores closed after your treatment. Your therapist and esthetician will not care if you have really hairy legs or a big belly. They will feel your muscle tissue and look at your skin, but you can let go of the idea that you are being judged or even checked out! Both male and female guests prefer a female therapist, because they think a male therapist will be "looking at them" or something in that ballpark, but rest assured, especially at a 5-star resort, therapists will always be respectful and courteous.
What treatment should I book?
For most, the gateway treatment for a spa newbie is a massage. There is a Swedish massage using light to medium pressure and long gliding strokes. Massage therapists will use lotion, oil or body butter. There are scented and unscented varieties depending on your preference. You can opt for an aromatherapy massage in which essential oils are used to address specific concerns. Always inform your therapist about any injuries, allergies or medical conditions (including pregnancy) so they can keep in mind any modifications to your treatment. If you are funny about your ears being touched or don't want oil in your hair, mention those preferences also. Deep tissue massage employs a firmer pressure targeting deeper muscles with both sharp (elbows) and broad (forearms) tools. This muscle therapy may require more focus on breathing to fully relax and not resist the work. The pressure should feel just deep enough that you would not want more depth as it would cause pain. Even deeper work does not need to be painful to be beneficial. If you like the therapeutic work of a deep tissue, but want relaxation too, I recommend the hot stone massage. Heated stones deliver muscle melting heat directly to the tissue allowing for penetrating effects to reach far and yet not employ as much pressure. Facials are a great choice too and can be tailored to your skin's needs and your specific concerns. Depending on where you go, there are multiple options for body wraps, scrubs, baths, rituals, you name it. Try a treatment you have not tried before. Everyone deserves to feel special.
Tipping Etiquette
Gratuity is a way to really thank your therapist/esthetician/attendant for a fantastic experience. If you feel it is appropriate, tipping for a spa service welcomed and appreciated. It is just like going out to eat: 15-20% is given to the therapist – keeping in mind, if you received a locals discount, you may want to check the prices of your service so you can tip on price prior to the applied discount. 15-20% of the therapist's tip is appropriate for the spa attendants. They are the people who show you your locker, get you refreshments and maintain the spa facilities. If you feel like you had a really great experience or recognize that the staff went above and beyond your needs, you are encouraged to be even more generous if you are so inclined. You are also welcome to leave feedback with a manager directly or even complete a comment card. Can't we all appreciate a pat on the back?!
Whatever you choose as your spa treatment, enjoy yourself! You are here to relax and reflect, renew and recharge.
Happy luxuriating!!!