DIY
,
Events
,
Events
,
Home
,
Homemade
,
Infants
,
Las Vegas Moms
,
Live Like a Local
,
New & Hot
,
Reviews
,
Support Local
,
Things To Do
,
Vegas Events
,
Wishlist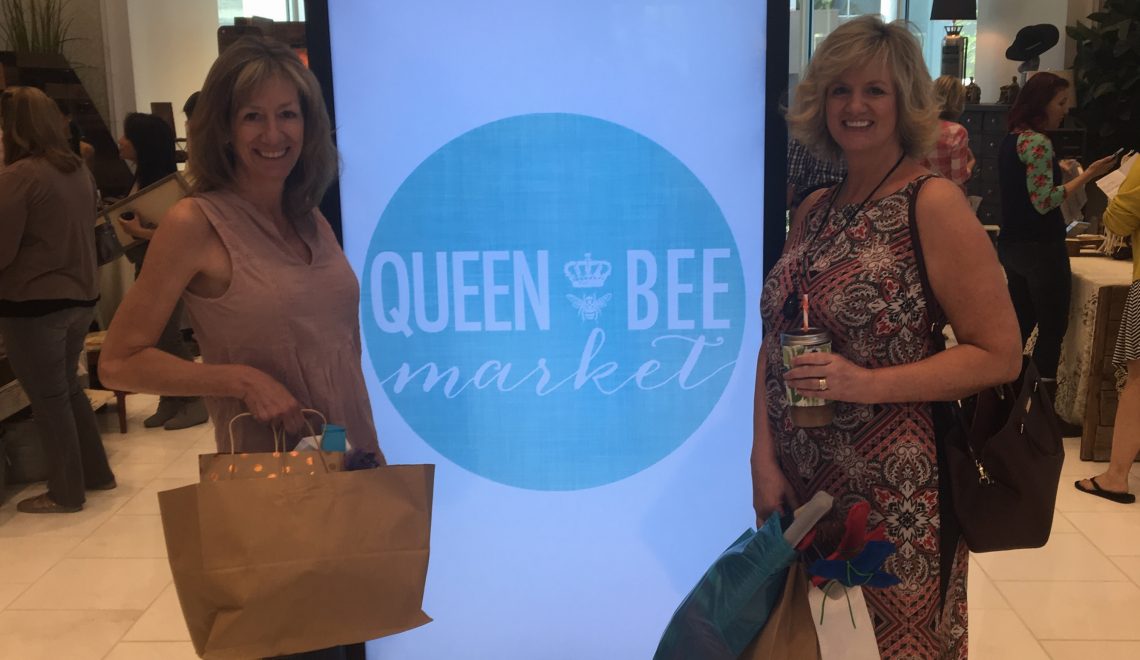 I come from a family who LOVES all things crafts and DIY. Whether it's homemade soaps, handmade seasonal decor, DIY signs and home decor, we will buy it or make it and maybe even sell it! So when my Mom and Aunt found out that the Queen Bee Market was coming to the Las Vegas Conference Center, I was all sorts of giddy!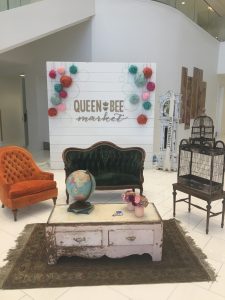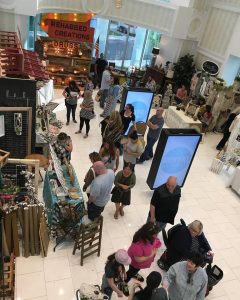 Walking into the Conference Center, we were immediately satisfied by all the eye candy. It was the perfect blend of modern, vintage and glam. Each Queen Bee facilitator was dressed in darling matching T-shirts and were there to greet you with a grab bag filled with handmade products and immaculate treats. And y'all, the booths! This was not your average craft fair where it almost feels like a community yard sale and the tables are covered by stained sheets. No, no. Each booth was its own 5th avenue merchandised storefront-just darling.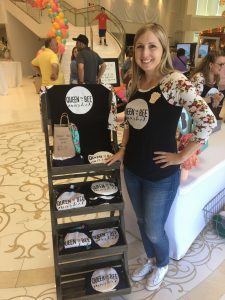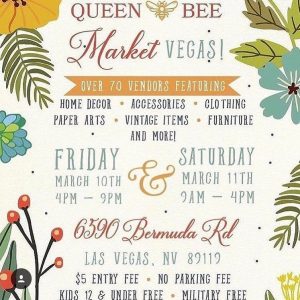 I was shocked to find out how many vendors were there from all over the West part of the states. I met talented women from Arizona, Utah, California and even Colorado and was nothing short of impressed by every single one of their creative and truly beautiful products. I wish I could have bought something from every booth. As much as I would love to talk about every single vendor and their products, this post is all about the amazingly talented Las Vegas local vendors and their stories.
Wanna meet them?
Posh Pilar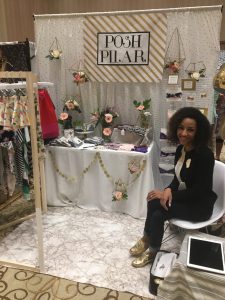 Meet Nastasia. Even though I don't have little babies anymore, I could NOT walk past this booth without "oooing and awe-ing" at all the sweet things. Nastasia makes stylish nursing ponchos and baby accessories. I was desperate to turn back time and use one of these ponchos while nursing and carrying my boys. Nastasia and her husband have 3 daughters and are Vegas natives.
Staysi Lee Bridal Boutique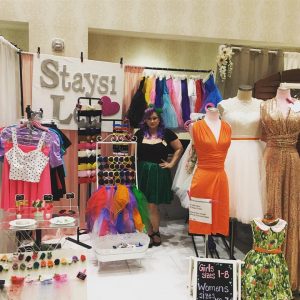 This is Staysi Lee. She is everything right about Vegas. Her hair, her style and her beautiful designs all reflect beauty and fun. She designs everything from infinity dresses, retro skirts to girls dresses. I mean, this cactus dress? Are you kidding me? She and her husband have a beautiful 5 year old daughter, Wynter who models most of Staysi's designs!
Just Charms & Pretty Things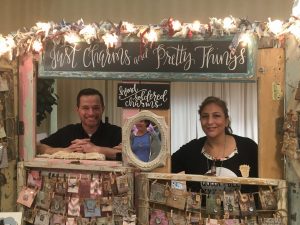 Lacey Cowan's pretty charms and things have been our favorite at every craft fair we've been to in the valley, so far. Her handmade treasures are incredible and there is something for everyone. Lacey is a mother of a strong little girl and is accompanied here by a very helpful husband (which I love to see.)
Whatcha' Got Cookin'
My Mom and Aunt absolutely LOVE Lisa and Roxanne's easy to use go-to recipe's and my family and I love to consume them! These fabulous friends have worked together to create some amazing recipes without any additional preservatives, MSG or stabilizers- they even offer some yummy Gluten free options!
Cultivate Floral+Paper Goods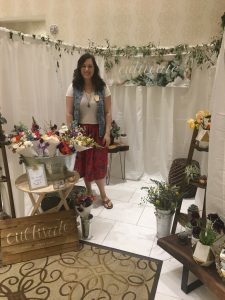 Sara Lunn is a sweet soul. I spoke with her for about half a minute and knew she was as sweet as southern tea. Her Bouquets were stunning enough for a wedding event yet simple enough for a dining room table. Her paper goods are equally wonderful. You can find her next at West Elm for her Pop-up Shop on April 1st. Sara and her husband have a one year old daughter. Give it up for this talented and ambitious Momma!
November Charm
I loved these matching mommas. Who loves chalk paint? Who loves renovations? Who loves home decor? Well these girls have it all and more! They are "Southern Nevadas plaster paint retailer" and they are PROUD of it. As they should be! Bravo, Ladies!
Ambers Umbrella
Amber's story is what Las Vegas Moms Blog is all about. Our mission is to encourage, support and inform local moms and this mom deserves all the reward for the journey she's been on. Visit AmbersUmbrella to read more about her story and why Ambers Umbrella exists. Amber is a mother of 6 and she is here accompanied by her 14 year old daughter Joslyn, who is just a doll. Amber's Market features repurposed furniture, home decor, salvaged pieces, accessories, jewelry, clothing, and party supplies. Her shop opens on Thursdays, Fridays and Saturdays. The next opening is Thursday, March 16th from 10-5pm. Or you can purchase products online any time at www.ambersumbrella.bigcartel.com
BBFrosch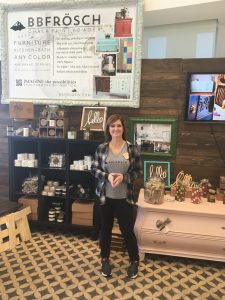 Kristin from BBFrosch is the reason Queen Bee Market came to Vegas from their prime location in San Diego. We couldn't be more thankful for that! Kristin is the owner and developer of BBFrosch Chalk Paint Powder. Her painstaking journey through what it took to create an easy to use paint powder is why so many are flocking to her Workshops in 12 states! You can purchase the chalk paint powder as well as other products on the BBFrosch website. You can also attend one of the workshops to learn how to do it yourself!
I cannot wait to see all these vendors again at the next Queen Bee Market event! Will you be there too?