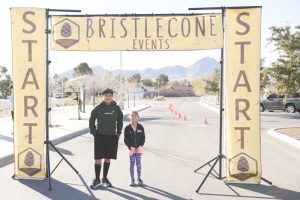 After having kiddos, eating healthy and less processed foods became super important to me, but exercise was not a big part of our family life until about 5 years ago when I became passionate about running and living a more active lifestyle. It's been the best thing for us as a family to get outside and enjoy nature. I've also enjoyed obstacle course races, like Spartan Race and Tough Mudder and my kids have really loved that too. I mean who wouldn't think it's fun to run through mud and climb walls?! When I first started running and signing myself up for races, I began to notice that a lot of these races are kid-friendly and/or have kid races as part of their race weekend too! I loved this idea of making running a family activity and I've signed up my kiddos for many races and they've always had a blast running them! Plus, it really makes them feel good about themselves too and a good self-esteem is so important for little ones!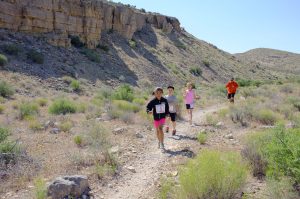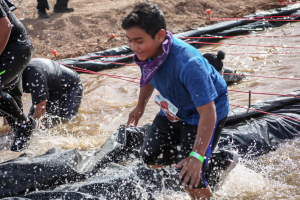 So, if you're interested in getting your family running together or just want your kiddos to have fun running some races, I've put together a list of local Las Vegas race organizations that are family-friendly and/or have kid specific races. I'll also include non-local race companies that put on races here in Las Vegas!
Aside from these races, there are tons of fun 5Ks that are family friendly that come to Las Vegas every year, such as Super Hero Run, Inflatable 5K, Bubble Run, and Color Run.
I'm sure there are other races I've missed, so feel free to share in the comments some fun family races you know of and/or have participated in!