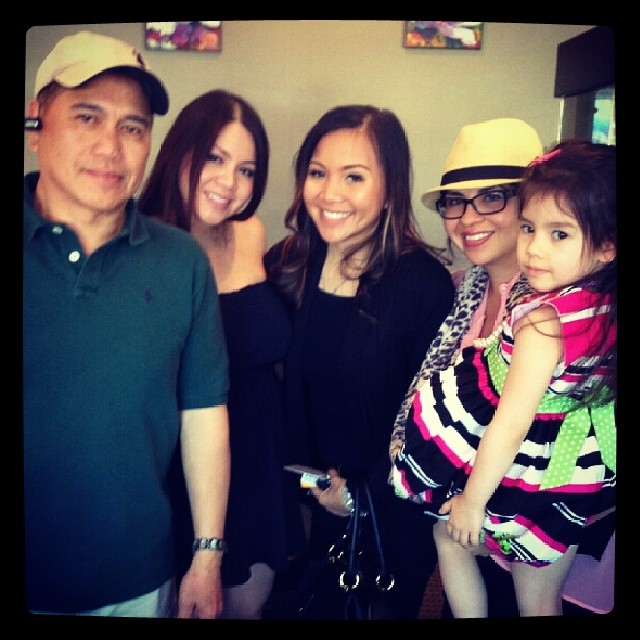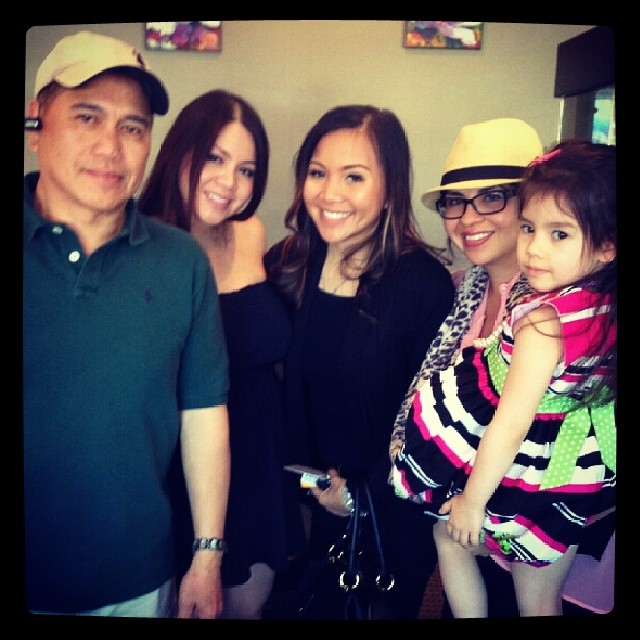 Dear Tatay (Dad in Tagalog, national filipino dialect),
We might not have the typical daughter father relationship but I do cherish our bond that we have and want you to know how much you are appreciated this Father's Day and everyday.
Thank you for always being there for me no matter what and always having my back even when I might have been wrong at certain times. (Lol not gonna divulge this info)
Thank you for always listening to what I have to say even though I can be repetitive. It's always comforting to know I can count on you a phone call away.
Thank you for teaching me how to play basketball, sing karaoke (lol Calendar Girl song is still ringing in my ears), drive a car young, save my money, be thrifty, make good deals, be on time (I was always on time before I had kids), cook random dishes with whatever ingredients we had in the refrigerator/pantry, and always smile at any situation. These skills are instilled in my everyday life because it allows me to appreciate the little things in life and not having to keep up with the Joneses but building a strong family foundation and good nest egg for my family and future.
Thank you for always hustling and making sacrifices for our family growing up. This trait helped me always to be a hustler (hard worker) no matter what I'm doing from being a working mama, stay at home mama, working at home mama. I love striving to be the best for my family.
Thank you for teaching me how to speak tagalog, even though I can't speak it fluently I can still comprehend so it's nice to be able to respond to other Filipinos/Filipinas. Haha sometimes it gives me upgrades and discounts when I speak tagalog (another saving tip).
Thank you for always being chill, cool, calm, collected and not sweating the small stuff when there is any negativity surrounding you. You helped teach me to just choose to be happy and not over think situations because life is too short to not want to focus on all the positive there is.
I'm very grateful to have a father like you and proud to have you as my father and wish you a Happy Father's Day.
Love,
Mari