As Seen On TV
,
Current Events
,
Events
,
Events
,
Family
,
Kid-Friendly
,
Las Vegas Kids
,
Las Vegas Moms
,
Music
,
New & Hot
,
Shows
,
Teens
,
Things To Do
,
Tweens
,
Uncategorized
,
Vegas Dads
,
Vegas Events
,
Vegas Life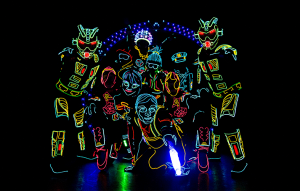 The Smith's Center has got a new show for the whole family-
Sunday, October 22, 2017 at 7:30 PM
TICKET PRICES: $24 – $79
VENUE: Reynolds Hall
It was first featured on American's Got Talent. After its debut, it has been rising in popularity as a new hit show. If illuminate sounds familiar you may have watched it on some of your favorite shows Dancing with the stars, and Ellen. Or you may have remembered one of their spectacular performances on the American Music Awards.
The new show features a combination of music, art and technological special effects (almost like magic). The High energy dance styles (hip-hop, latin and break-dancing) and the movement of cutting edge effect will definitely be a hit with the family especially with kids of all ages.