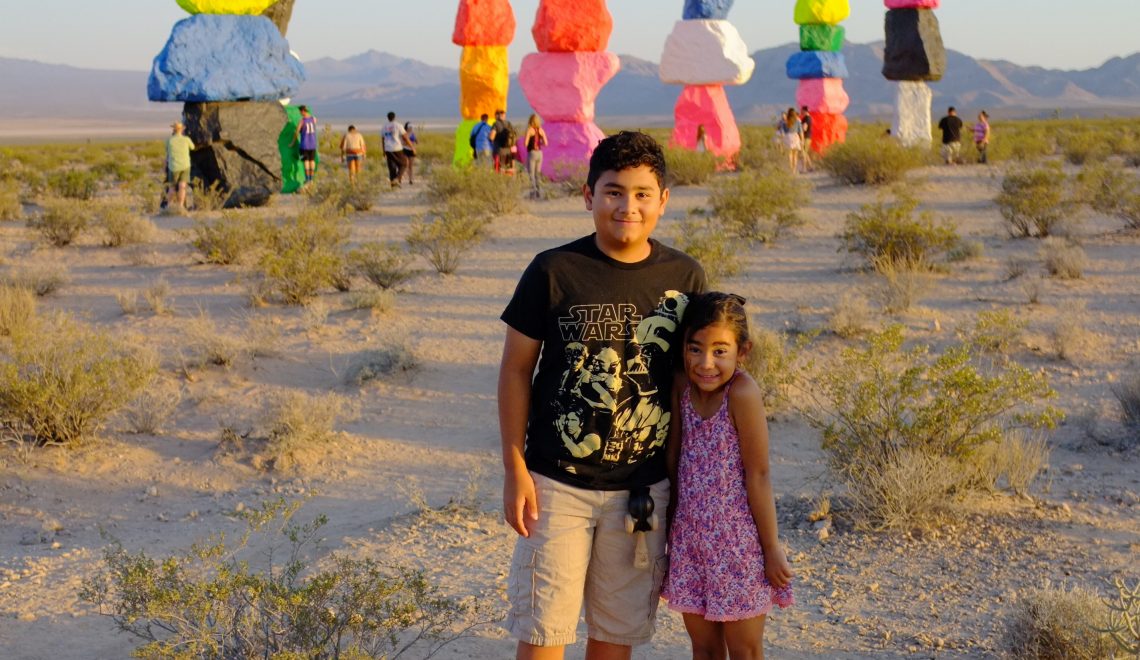 Summer is almost here! The last day of school for most of Las Vegas is June 8th and it's time to start thinking about how you're going to keep the kiddos entertained all summer! You don't want summer to pass you by without having some fun!
Creating a summer bucket list can help! Since the summer of 2010 we've been putting together a family summer bucket list and we look forward to it every year. What exactly is a summer bucket list? It's just an awesome way to have an intentionally fun summer with your family and make some great memories! The list doesn't have to be big or filled with expensive outings to be fun. Just think of some things you all can do together as a family in the summer, write it down, then go have fun!
Here are a few tips that have worked for us (through a bit of trial and error) on creating a fun and successful summer bucket list that everyone can enjoy.
Get the whole family involved. Everyone will be more excited if they have a say in the list, so we make sure to talk about it together. Dinnertime or driving in the car work great. Kids will come up with some pretty far fetched activities sometimes, so it's good to give them boundaries and suggestions as to what kinds of activities you can/prefer to do, especially if this is your first time putting the list together. The key is to get input from everyone and although not every activity will make the cut, they'll be happy to have had a say in it and will be super excited when it's time to do their activity!
Include traditions. Most of our traditions became traditions purely unintentionally, but now that we have them we are intentional about keeping them. We make sure to include them each year in our bucket list and look forward to them each summer. I'm sure you probably have summer traditions yourself already and just didn't realize it. Things like, BBQing with friends, watching fireworks, swimming parties, these may all be things you may do each year that can easily be incorporated into your family's summer bucket list.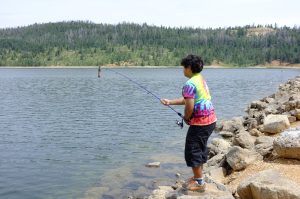 Limit your list. We found that keeping the list to about 10-12 activities is much more realistic than trying to include 20+ things. Putting too much on your list can get stressful and pricey. Your list should be about having fun together, not just doing stuff!
Don't be too ambitious. Every day doesn't have to be jam packed with activities and weekends don't have to be spent at a theme park or away from home for it to be fun and memorable. Kids just want to spend time with you. Your summer bucket list doesn't need to be super elaborate or expensive. This is especially true for younger kiddos. Some of our fun and simple activities have included: going out for frozen yogurt, bike riding, geocaching, and watching the sunset. Need some ideas? Check out sites like Groupon and Living Social for great deals on fun things to do, like acrades, mini golf, bowling, go kart racing, laser tag, paintball, etc!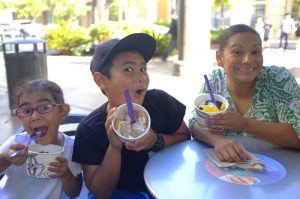 Display your list. Once you have your activities all picked out, make sure to display the list in a place where it can always be seen. The last thing you want to do is create all this excitement and then forget about it. Believe me, if you put your list in a spot where the kids can see it everyday, they won't let you forget about it! Through the years we've put it at the bottom of the staircase, on the fridge, and on a banner across the kitchen window. Bonus tip: Get the kiddos involved in creating a fun way to display your list 😉
Plan. Once we have the list ready and displayed, it's time to set a plan in motion. Depending on your list, this could require lots of planning or little planning. Our summer bucket list usually consists of smaller activities (frozen yogurt, water park, hiking, water balloon fights) with 1-2 big ones, such as a trip to the beach or family vacation. Obviously, planning a trip will require a lot more planning, such as hotel stays, flights, rental car, etc. and most likely you'll have your dates set for that. But I even find it helpful to at least pencil in the smaller events, just so that they are on the calendar and ready to go!
Document. Now that you've put some effort into creating and displaying your list, you have to go out and do all those fun things! And, don't forget to document along the way. Whether you use a professional camera, a point and shoot, or just your iPhone, it's important to snap a few photos for posterity's sake. We tend to use all 3! Here are a few ideas on places to document your summer: personal blog, special hashtag on

instagram

(ours will be #emericsummer2017),

facebook

album, scrapbook,

chatbooks

, or even a yearly calendar. There are lots of options! Whatever you choose, it'll be great to look back at the end of the summer and relive all the cool things you did!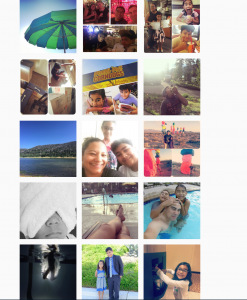 So what are you waiting for? Grab the kiddos and start thinking of ideas for your summer bucket list! Your family will look forward to all the big & little adventures you'll have throughout the summer. Let's make this summer your best one yet!
Feel free to check out our summer bucket lists from the past 2 years to get ideas and inspiration for your own – 2016 and 2015!