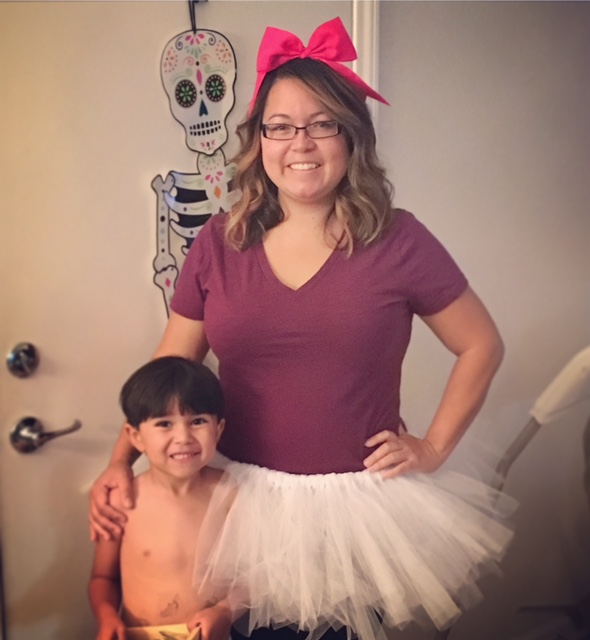 Hello mamas and happy fall! I seriously love this time of year. The weather is finally starting to cool down and best of all…. Halloween is right around the corner! I mean what's not to love? You get to carve pumpkins, dress up, and eat a bucket full of candy. Amazing. This Halloween is super special for me because we recently welcomed a beautiful baby girl to our family. My son has been talking nonstop about taking her trick-or-treating and finding her a costume. G decided that he and his daddy were going to be Power Rangers. As for me and baby E, he wanted us to be something else. Although I think I would have been an amazing Pink Ranger, I agreed. It ended up being an easy decision. Before baby E was born we bought her an adorable Minnie Mouse dress that I absolutely love. Who better to go with Minnie Mouse than her BFF Daisy Duck.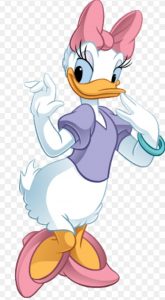 I didn't want to spend a lot of money on a costume so I decided to make one. A quick Pinterest search later and I had a plan. The costume consists of a white tutu, a purple shirt, and a pink bow. I had the shirt and bought the bow and supplies for the tutu.
Here's what you need: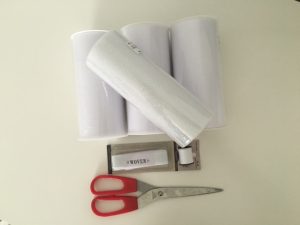 Tulle (I used 3 spools)
Elastic band
Needle & thread
Scissors
First thing you need to do is measure the elastic. Make sure it's snug around your waist.
When you have your elastic measured, simply sew it together.
Now onto the tulle. From what I gathered during my tutu making research, the average length for the skirt is between 10 to 12 inches. Now you can measure and cut the tulle one piece at a time, but who has time for that?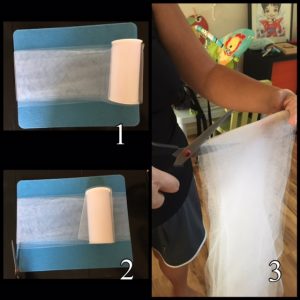 Here's an easier way to do it:
First find a piece of cardboard and cut it double the length of your tutu. Since I wanted the length of my tutu to be around 12 inches long, the cardboard was cut 24 inches long.
Next, tightly wrap the tulle around the cardboard. Once you're done, take your scissors and cut it on one end. Then, grab all your tulle, fold it in half, and cut it down the middle. Repeat with at least 2 more spools.
Now we are ready to start tying.
Take your elastic piece and put it around something sturdy. I used my dining room chair. Next take a piece of your tulle and fold it in half. This will be the length of your tutu.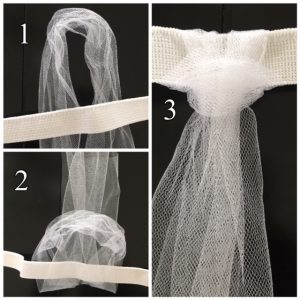 Now take the tails of the tulle and pull them over the elastic and through the loop and gently tighten to form a knot. Repeat until your tutu is nice and full.
Remember the elastic will stretch so make sure you pack on the tulle. I ended up only needing three spools, but you really can use as much as you want. It will just make your tutu even fluffier.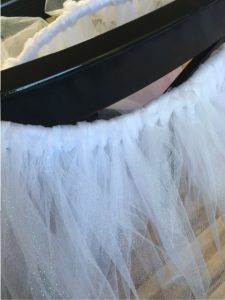 I think this project could be done within a couple hours with no interruptions, but with an infant and a toddler it took me a couple days.
With all the supplies, plus a pink bow, the total cost of my costume was less than $10. Look for coupons and sales.
Here's the final product. What do you think? My little sidekick is cute too.