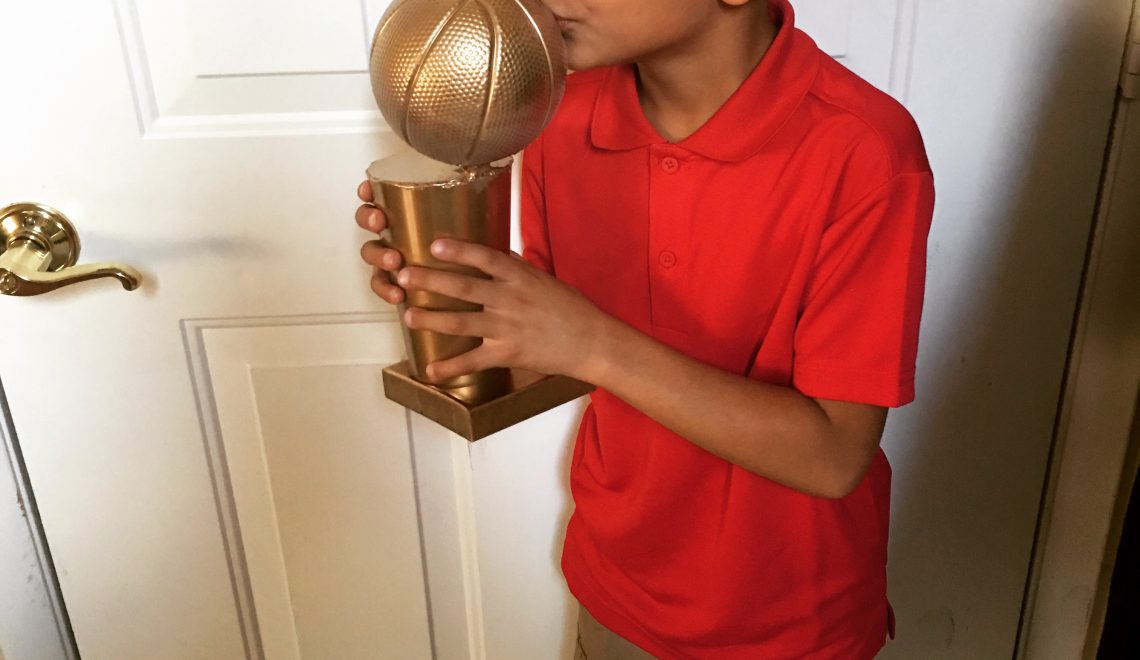 As you may have heard and or seen, the Golden State Warriors recently triumphed over the Cleveland Cavaliers to claim the 2017 NBA World Championship title. My son and I are Golden State fans through and through. He has been playing basketball for 2 seasons now and it has quickly risen to the top of his favorite sports. Ever since our Warriors took the gold, he has been OBSESSED with that gleaming trophy they took home. He would ask me at least once a day when he could win one of his own. Of course I told him he'll win it as soon as he's drafted into the NBA! I figured since he's only 7 now, that's a long time to wait for a trophy. So I decided to make one that he could call his own. Besides, I figure he deserves a trophy for winning the Mom's Heart World Championship anyways.
So I started brainstorming and looking up photos of the trophy so I could try my best to mimic it for him. After a mix of Dollar General hunting and salvaging from old projects in the garage, I ended up with the following items.
– 1 Tall Plastic Cup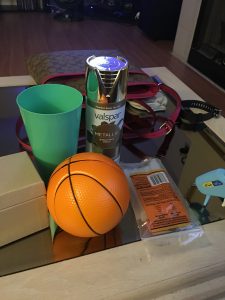 – 1/4″ Dowel Rod
– 1 Small Square Gift Box
– 1 Can Metallic Gold Spray Paint
– Hot Glue Gun
– 1 Mini Nerf-like Basketball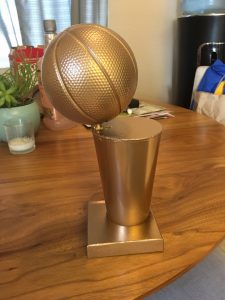 I started by taking the lid off of the gift box for the base of the trophy. I cut a hole slightly larger than the bottom of the cup so it could slide down into it for stability. I applied the hot glue both above and below where the cup met the lid, creating a seam on either side. Next I poked the dowel rod into the basketball and glued the combination to the inside wall of the cup. I then cut a circle out of the bottom of the remaining piece of the gift box to enclose the opening of the cup (also cutting a small circle out of the larger circle for the dowel rod to fit through).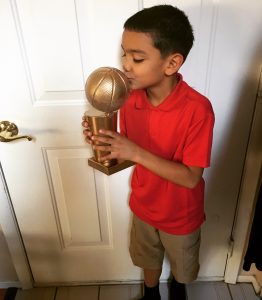 After gluing the top piece, I was finally ready to paint. I setup a small cardboard backer in the garage and went to town with the metallic gold paint. I applied a second coat for some durability and good measure and WALLAH… this was the final product!