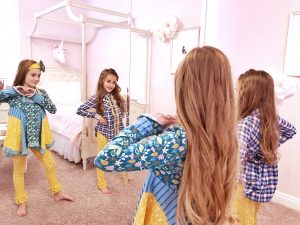 I just can't tell you how excited I am that winter is almost over, and Spring is literally just around the corner, and you know what that means. Time for Heaps of Sunshine, Perfect Temperatures, Fresh Breezes, More Sunny Hours in a day, +Flowers+Flowers everywhere, Workouts Outside, Spring Cleaning, Recharging Trips to Nature, and Easter. Which is always the perfect time to make beautiful memories with my family.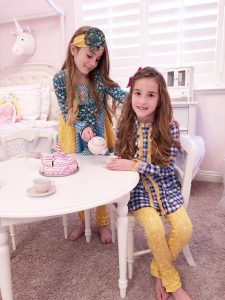 The Spring weather couldn't be more of a perfect time to hunt for adorable outfits for my triplets. I have to admit that one of my most favorite things to do is dress up my babies. As a Mother of Five, I know this time won't last forever and there will be a day that they won't let mom pick out their clothes.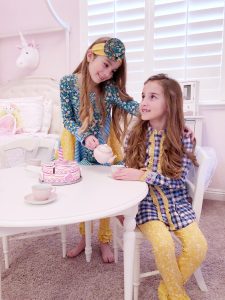 When the opportunity to try Matilda Jane clothing, emerged I was so excited, I've heard so many good things about Matilda Jane Clothing. They have the sweetest patterns and color, and the best part is they have matching accessories! It was the cutest thing to see them feeling so pretty and fancy in their Matilda Jane outfits. My girls absolutely loved their outfits. Matilda Jane is known for their fun and cheerful patterns. Their goal is to bring happiness to all those who wear Matilda Jane.
"It's all about keeping a little girl… a little girl. Keeping her youthful. Keeping her spinning and twirling and carefree. And most importantly, bringing her happiness. "DENISE DEMARCHIS, MJC FOUNDER
I couldn't agree more, it is very important to have little girls dress like "little girls". I am in no rush to grow up my sweet little girl and dressing them age appropriate is very important to me as well. Matilda Jane has clothing for all ages as well as accessories, and bags. With so many adorable and fun patterns that will surely bring a smile to your face.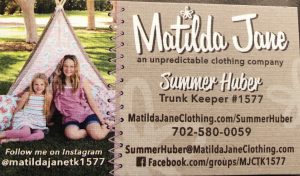 I had the pleasure of collaborating with
Summer Huber, local Trunk Keeper #1577 for Matilda Jane
. Her family moved to Henderson in 2006 following her husband's Dental school graduation. Her husband bought a dental practice in Boulder City in 2008. Her family consisted of 5 amazing kids 3 boys and 2 girls, Hunter (18), Annalise (15), Thomas (12), Brooklyn (9) and Owen (7). At the time she was a SAHM, when her baby started kindergarten in 2016 that promoted her to become a trunk keeper for
Matilda Jane Clothing
. She wanted to share her love for the amazing clothing Summer had been buying her girls and even herself to everyone! She loved the way
Matilda Jane
made her and the girls feel when they would put it on, it was like they can conquer anything thrown there way, it was the feeling of confidence.
A lot of people out here in the West have never heard of
Matilda Jane Clothing
. I'd like to spread the brand name to our local Vegas moms!
Matilda Jane
is sold exclusively through trunk keepers. I am a trunk keeper. I would love to get my small business out there to our local ladies. I know they will love the quality of the fabrics and especially the way the clothing grows with your child. You can get years out of
Matilda Jane
, not just a season. In the photo below you can see the same dress worn from 2013 to today in 2018! Dress, tunic than a top.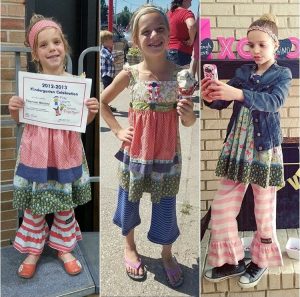 Matilda Jane Clothing
has one overriding goal – to bring happiness into the lives of our customers. Our girls, tween, baby and adult lines are designed to bring a smile to your face every time you look in your closet or step out your door.
Matilda Jane Clothing's
whimsical approach to texture, pattern, and color results in designs that are youthful, playful, and expressive. Our clothes are made with the MJC girl in mind – she's smart, fun, stylish, and always 100% true to herself!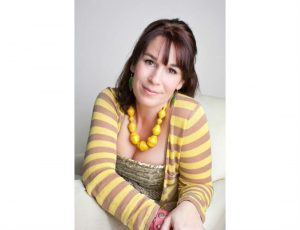 Matilda Janes founder always said
"It's all about keeping a little girl… a little girl. Keeping her youthful. Keeping her spinning and twirling and carefree. And most importantly, bringing her happiness."
DENISE DEMARCHIS, MJC FOUNDER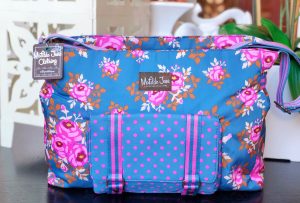 Which I am happy to announce we will be giving away one of Matilda Jane's gorgeous bag. To enter: Comment below who you think would this gorgeous bag, and be sure to follow Summer Huber MJ Facebook and Instagram