Marvel Universe Live: A Must-See Show For All Superheroes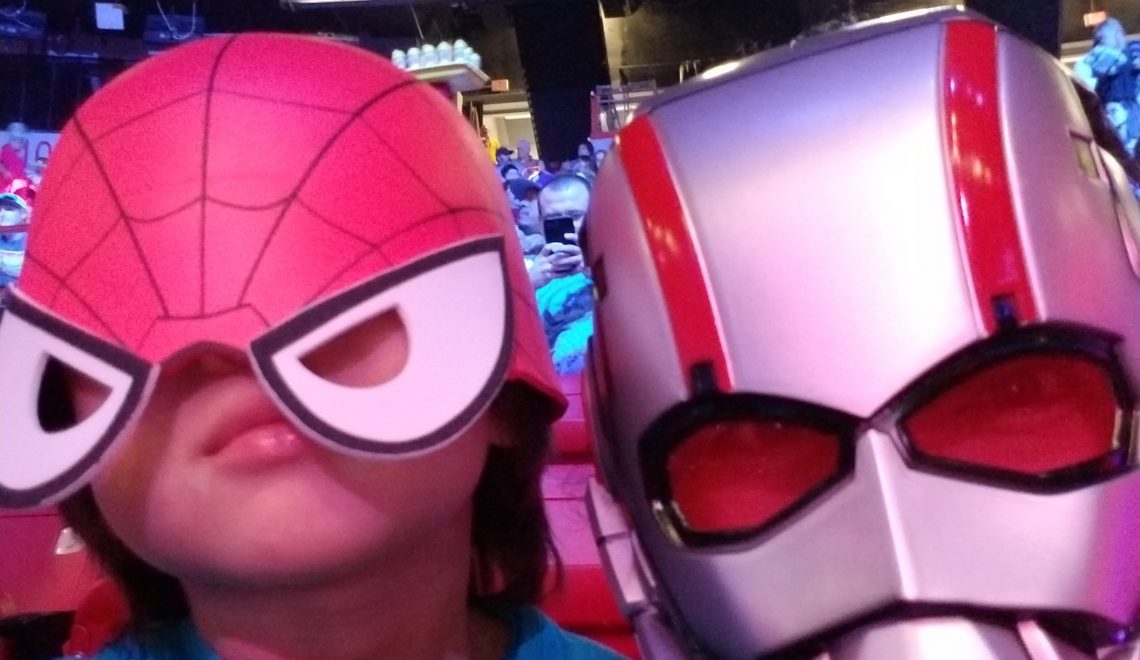 ---
My son has been a fan of Marvel since his first love at age 2: Spiderman. That was the first costume which he wore everywhere. I have since proudly watched him expand his fan kid portfolio and fill his costume closet with the likes of other heroes like Captain America, Iron Man, Ant Man and he will soon 'unlock' his buddy, Guardians of the Galaxy's Star Lord and his most recent request has been for a Deadpool costume (***NOTE: I have seen the movie for Deadpool & it is NOT kid-friendly! JJ has already been informed that he is not to see that movie until he's 18.)
He has also recently was introduced to Lego Marvel Superheroes, a type of role playing game that you can even play with 2 players. You go on missions to defeat villain bosses and unlock heroes and villains alike along the way. You are able to play as your favorite characters using all their unique skills to save citizens, earn cash and fun stuff like drive cars or pilot sky vehicles, solve puzzles, dance a funny dance while waiting to move and of course, saving Marvel creator, Stan Lee from his vast array of peril scenarios. You can even customize your favorites so Spidey can be equipped with a Capt. America shield or a mash up of Sabretooth with Iron Man's mask. This game is hours and hours of fun and like when my son was obsessed with superhero coloring books, he learned the names and logos and attacks of his favorite superheroes and defenses of their nemeses. I knew Marvel Universe Live would be a great way to watch superheroes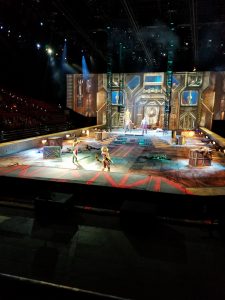 come to life!
I bought tickets just a few days before through the direct website for the venue hosting: UNLV Tickets. In Las Vegas, with so many options for performances, sports and activities, it is hard to choose which to attend! I have to say I highly recommend this show to anyone with kids remotely interested in superheroes. There are several stories that lead up to the main event each featuring your favorite teams of Marvel heroes, namely The Avengers and Guardians of the Galaxy. It is really hard to not find so much entertainment for kids of all ages with high flying aerialists, dirt bike demonstrations, fire dancers (think Polynesian poi ball spinners!), acrobatics, of course, the awesome superheroes in their awesome uniforms! My soon to be Kindergarten aged kiddo recognized everyone he saw and was so excited watching them battle it out with those dastardly villains!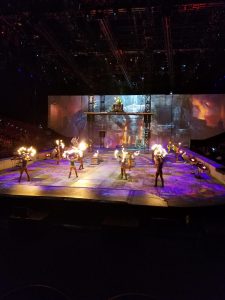 Doors open 1 hour before and knowing there would be lots of people parking, we arrived before the allotted time. As we made our way in, we were immediately greeted with all things Marvel! Cups, toys, posters, masks, you name it. We made our way past several tables on the way to our seats and decided on a cool noise-making blaster gun with the Marvel Universe Live logo and a sketch of a handful of Avengers on it. I thought about the money, knowing a lot can be inflated at events, but also, a lot of the items are exclusively available only at a show.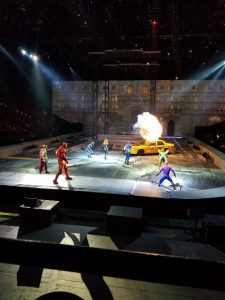 We didn't know we got such great seats until we arrived. We asked the Events Staff to show us where our seats are and the kind man remarked, "Those are the best seats in the house! Enjoy!" Sure enough, we found out as we made our way down the stairs that we were seated in the front row! I couldn't believe our luck! Sure, I bought the tickets for us, but in seeing the seating chart, I thought there would be several rows ahead of us all the way to the ground. For this specific show, the collapsible bleacher seats were pushed all the way back so that meant, front row for us! There were a lot of kids dressed up or wearing their favorite heroes garb and though I packed my son's Ant Man costume, mask and gloves, he opted out since it was really hot out still. Even if you didn't have or bring a costume, lots of people had fan shirts on or bought masks or shirts there. While we were seated, we bought cotton candy with a mask that J was able to pick out. He chose Spiderman – of course! FYI, cotton candy now costs $15/bag. O.M.G.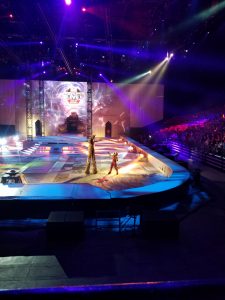 The show began promptly on time having generously provided a countdown of several minute intervals. The opening introduction showed Doctor Strange levitating toward the audience… Great visual effects with wiring and cables as well as just the right amount of pyrotechnics throughout the show made for a seamless transfer into the Marvel Universe… Actually, the presence of Doctor Strange made me curious and we were inspired to watch the movie later that night!
Without giving away the plot and outcome of the show, I have to say, it was a great performance that could be enjoyed by everyone in the family. With voice over technology you need not strain to hear or understand the characters. There were a lot of characteristic lines and mannerisms so you really got to see your favorite heroes in real life. The whole back drop is a massive changing screen that made the stage look even bigger and really set the scenes with ease. There is a brief intermission in between acts and the seat vendors make their way around again selling popcorn, cotton candy, lemonade, souvenirs, you name it! We managed to use the restrooms before hand with zero line, but maybe at intermission it was a different story. Even the lines to buy things were not very long given that there were tables and carts available every few steps. For parents and those over age 21, there was alcohol being served! I saw mostly beer stands, but I imagine they may have had wine options also. We were given a countdown to showtime once again and the next chapter began…
At the end, as they take their final vows, you are able to see so many characters lined up, facing the crowd, undoubtedly for photo opportunities. It was a really fun night and I hope you all get to take your superheroes in training to see this great show! Even exiting, traffic wasn't bad at all. Tickets are reduced for children, full price for adults. This is a show experience your kids will talk about for months! I can't believe my little managed to be engaged and seated for the whole show. The only 2 times he got a little antsy was waiting for the show to begin and for intermission to conclude!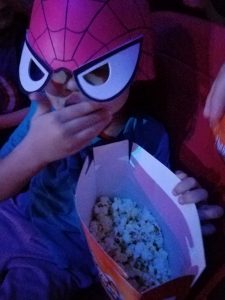 Comment below and share your experience!