Events
,
Events
,
Family
,
GIVEAWAY
,
Kid-Friendly
,
Las Vegas Kids
,
Las Vegas Moms
,
Live Like a Local
,
Things To Do
,
Vegas Events
,
Vegas Life
Celebrate Wonder Woman Day on June 3rd!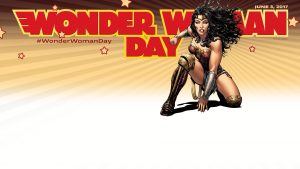 Calling all Wonder Woman fans around the world. Come unite and celebrate Wonder Woman Day June 3rd! #WonderWomanDay an international event honoring the 75-year legacy of the DC Comics Amazon Princess. Honor the power, wisdom and courage of Wonder Woman by joining in the fun. You can find local events, exclusive deals and discounts by searching your nearest participating comic shop, bookstore or library!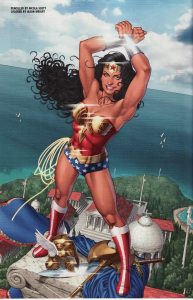 What's @ Comic Shops: Wonder Woman Day: Participating comic shops (Comic Shop Locator) around the world will host Wonder Woman Day activities, including distributing free copies of two special edition issues. WONDER WOMAN DAY SPECIAL EDITION #1 reprints WONDER WOMAN #1 by bestselling writer Greg Rucka and artist Liam Sharp. For young readers, DC SUPER HERO GIRLS WONDER WOMAN DAY SPECIAL EDITION #1 features a chapter from the upcoming DC SUPER HERO GIRLS VOL. 3: SUMMER OLYMPUS, written by Shea Fontana with art by Yancey Labat.
You can Click on Events to use the Comic Shop Locator to find a local Comic Book Shop or Click on Shop Locator for Vegas Comic Store who has an event going on June 3rd.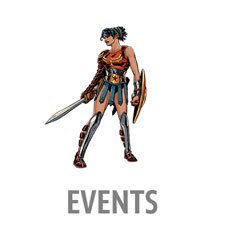 Click on 5 ways to Celebrate to Make your Wonder Woman Day more Awesome! Including Fans can download the official "Wonder Woman Day" activity kit, including comic book activity sheets, coloring pages, trivia, and games.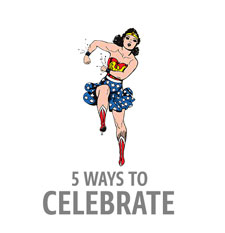 Click on the link below to explore some awesome deals on Wonder Woman and expand or start a collection for your little one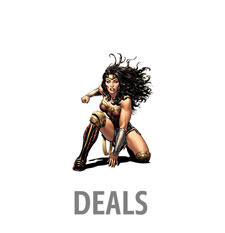 There is still time to enter the "DC WONDER WOMAN SWEEPSTAKES!" begins on 5/5/17 at 10:00a.m. PT and ends on 6/10/17 at 9:59 a.m.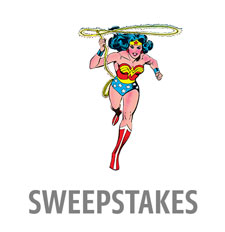 Visit DCAllAccess.com and download the DC All Access mobile app for more details on "Wonder Woman Day"