The Batman Lego Movie Review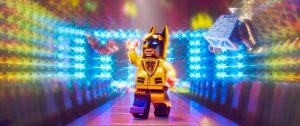 Everything is awesome, everything is cool when your part of a team. Everything is awesome, when you're living out a dream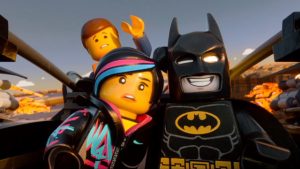 Every time I watch any Lego Movies I can't help but hear that song play in my head. Can you believe its been three years already since the release of that movie? Well I guess in my house its hard to believe that since my son loves to watch it every chance he gets. So you can just imagine his excitement when he found out his favorite character got a spin-off and we were going to watch an advance screening on Feb 4th.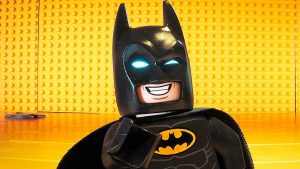 Lets fast forward to the movie. The Lego Batman Movie brings to life one of their most favorite characters. All aspects of Batman is crammed into this movie and brought to life in a brilliant lego way. Batman's character is dark and his greatest fear is revealed. He seems to be afraid of losing the people he cares about, causing him to push everyone away including Alfred. This all stems from him losing his parents, but ultimately, Batman has to let go of that fear and let himself be part of a family once again.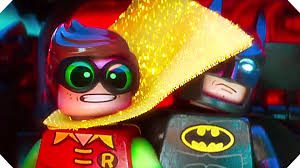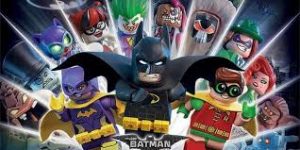 The movie also includes a lot of characters into the action sequences where Batman is pitted against all of his most famous and not so famous enemies. This gives his sidekick, Robin, an opportunity to shine. I think this gives the younger audience/fans an introduction to the DC world and a possibly a new favorite character to keep an eye out for. One of the main villians the movie focuses on is Batman's nemesis The Joker. The Joker is basically heartbroken to discover Batman is 'seeing' other villains, and what they have isn't special. Batman basically breaks the Jokers heart causing him to seek revenge in a brilliant plot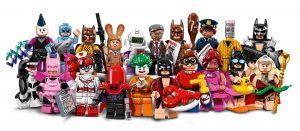 The one thing my son and I loved about the movie is Batman's awesome talents that were featured on The Lego Movie – his ability to sing and dance about his greatness
(Sample Lyric: From The Lego Batman Movie
Who has the coolest gadgets? (Batman!)
Who has the tricked out ride? (Batman!)
Who does the sickest backflips? (Batman!)
Na Na Na Na Na).
I literally heard random kids humming Batman songs.