Red Rock Lanes: Summerlin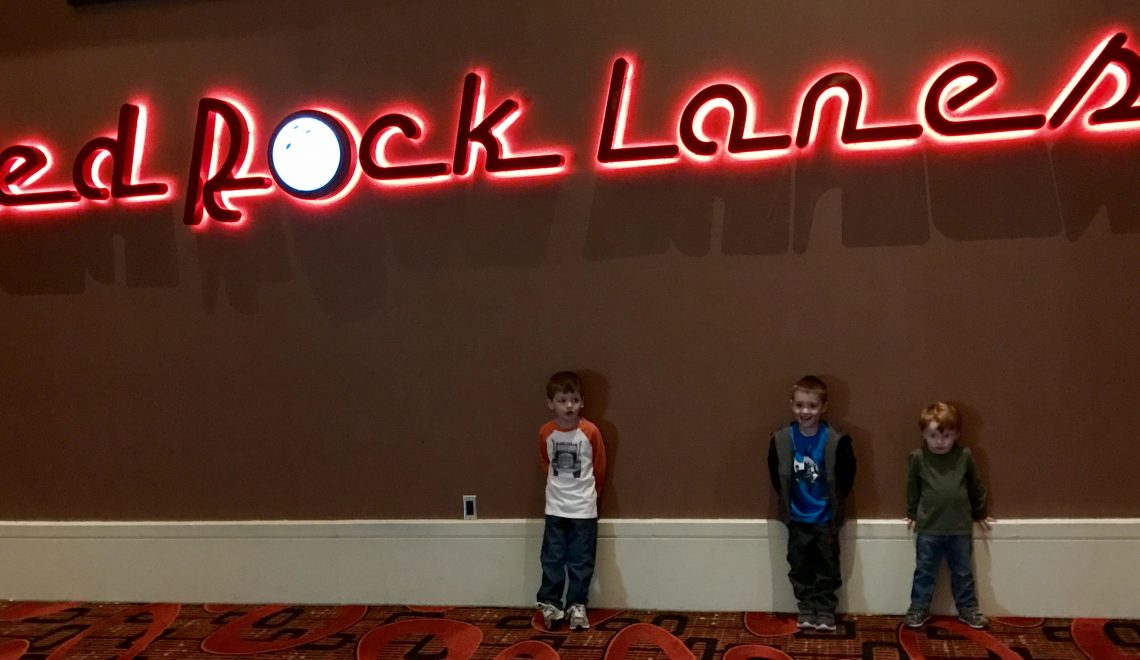 Whether it's Christmas morning, New Years Eve or 2am on a Monday morning you will find Red Rock Lanes open for business. Located in the Red Rock Casino, the bowling alley features 72 bowling lanes, a game center, bar lounge and Pro-shop for the pro-Bowler in your family. Want to make it a date night or night out with the girls? Get down in one of their luxury VIP lanes and suites, complete with bar service and cozy seating arrangements! Do I hear a "Mom's Night" anyone?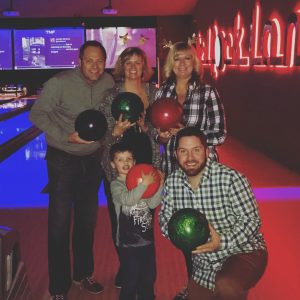 As an amateur bowler, myself, I will say that this was one of the most pristine, clean-smelling bowling alley's I've ever been to and the food just happened to be tasty! The bathrooms were not only clean but pleasing to the eye, the full-service bar and lounge was a nice treat for the adults and the chicken nuggets and fries were a huge hit with all my picky eaters.
If you're not a great bowler, or your children need a little extra help, bumpers and ramps are a great way to keep the ball rollin! However, if you happen to arrive during peak hours, the ramps may be hard to come by. If this is the case, ask your neighbor in the next lane if you can share. Chances are, they are a nice family willing to do so. If not, don't fret, the bumpers will be enough. My two-year old son pushed his own ball down the lane just fine and my four-year old ended up not wanting to use the ramp at all!
My husband and I thought the prices weren't bad for being the largest and most luxury bowling alley in Las Vegas at nearly $2-$3/ a game plus $4 for bowling shoes. Cosmic Bowling is only $5 a game on Fridays and Saturdays from 6pm-2am. The prices for food and drink were what's to be expected in a Las Vegas Casino, but well worth it as the food was delicious and the cocktails were on point. Have a picky eater? Step out into the Casino and find an array of different food options including fine dining and buffet!
Whether you're planning a date, birthday party, girls night out, family event or just want to escape the heat, Red Rock Lanes in the Red Rock Casino have what you need to experience the best of what Vegas has to offer!