Hemenway Valley Park: Where wildlife meets playtime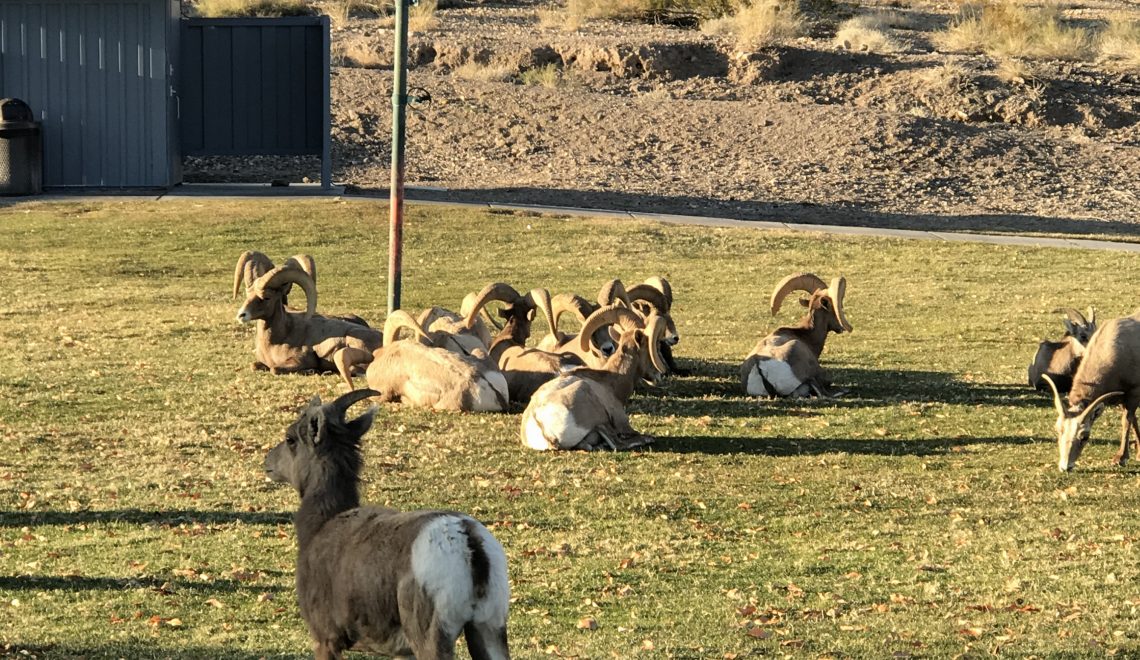 As a newbie to the Las Vegas area, I find myself getting excited about things that most locals have a "been there, done that" stance about. I get it! Having lived in some of the most tourist dense towns and cities in the US, I understand when what once seemed cool is now "meh". But Hemenway Valley Park in Boulder City deserves our awe. Not only will you be surprised at its size (10 acres) with gazebos, basketball and tennis ball courts, 2 lighted softball fields and horseshoe pits you will find the park to have something for everyone! Especially the animal lover in your family!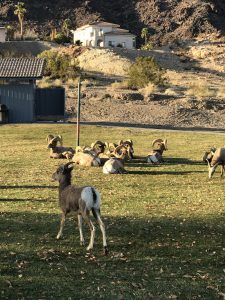 I heard about Hemenway Valley Park from a local animal enthusiast who said he frequents the area during lunch time so he can sit under a shaded tree and enjoy the amazing views of Lake Mead and watch the River Mountain Big Horned Sheep graze. I was skeptical at first, thinking the animals would be elusive or shy. We would probably drive all the way there and not see a single sheep… but I was wrong. As we pulled into the parking lot we immediately saw around 20 massive Big horned Sheep resting and grazing within feet from the children playing at the playground. My kids weren't sure what they wanted to do first, see the animals or play! Since they couldn't touch the animals, they gave in to their energized bodies and ran happily to the playground but kept a watchful eye on the wildlife.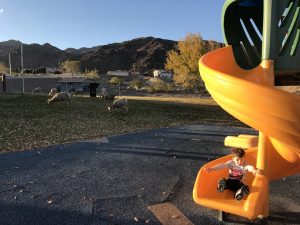 The playground is so/so compared to some of Las Vegas's extravagant parks, but the views are unmatched. Lake Mead boasts as you push your child on the swing, the mountains offer an awe-inspiring backdrop as the children take turns on the slide and the Sheep, of course, offer a million different photo-ops as you attempt to get them in a picture with your child, the playground AND Lake Mead, which is possible; see picture below: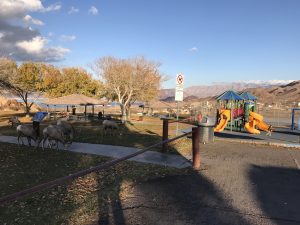 Whether you're on your way to take guests to experience Hoover Dam, visiting Boulder City for some antique shopping or just want to breathe in the fresh mountain air, make Hemenway Valley Park a destination and you will NOT be disappointed.