The Fight of the Century: Pacquiao vs. Mayweather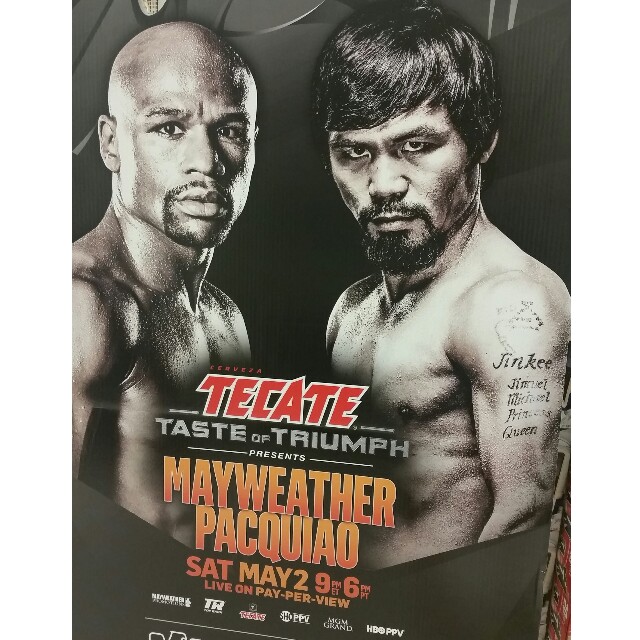 Women, if it's hard to understand our man's fascination of this brutal sport just realize – it is their soap opera. The dramatic storyline that they get to sit around and gossip about with their friends.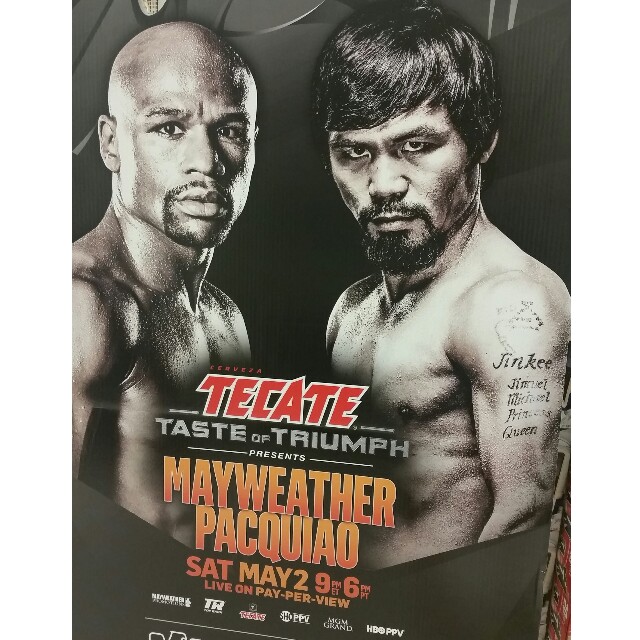 This fight is the culmination of a long path of speculation and argument for the world's greatest pound for pound fighter. And like any good novella, there are the two characters. From the utmost contrasting origins propelled two adversaries. Each with a belief in different deities. Manny's faith lies in God while Mayweather believes in money.
The most intriguing truth about this sport is it reveals everything about the men that engage in it. There is no team but one sole individual. They live under a microscope and are constantly being watched. No one to rely on but themselves. And even if you are not a boxing fan, there are some factors of this epic match up that might interest you. There are things you may know about the upcoming mega fight between Floyd "Money" Mayweather and Manny "Pac-Man" Pacquiao that will take place this Saturday at the MGM Grand.
This battle is 6 years in the making. Mayweather's unblemished record of 47-0 suggests that he has a legitimate shot at breaking Rocky Marciano's all-time mark of 49-0 which has stood since 1955. Pacquiao with a similar stellar record and equally effective fighting style.
Have you decided which camp you will be cheering for? It's okay if you aren't a professional analyst to decipher fighting styles and odds. How about we dissect the character and personalities of the two most popular modern day boxers.
Each man is flawed as humans are but the situation could not be better scripted if the best author tried. Pacquiao is our protagonist. He battled odds and escaped a poverty-stricken childhood to become a world-renowned athlete and political official in the Philippines. He is noted for his giving nature and a philanthropist. In the opposite corner, we have the villain. Mayweather who also had a degree of humbled beginnings, but his fall from grace is shadowed. He is a documented serial abuser of women. His calling card is flaunting and throwing his money and spewing condescending words for anyone to hear.
It seems like a minimal investment to watch the "Fight of the Century" But we are we really compromising here? Our allegiance for women. We are putting more money and glorifying a man that beats women.
Mayweather has a consistent record of abuse against women, going as far back as 2001. His rap sheet includes being arrested or cited seven times for violence against five different women. His main offense and only jail time served was in 2012 after a beating incident against Josie Harris, his former girlfriend and mother of three of his children.
Yes, this is the incident that according to the police report, Mayweather "grabbed Harris by her hair and began striking her in the back of her head several times with a closed fist". And if not for their 11-year old son, Kuraun, the beating could have been worse. And how was he reprimanded? After striking a plea deal, Mayweather was sentenced to 90 days in jail and released after 60 for good behavior.
I am not saying to riot (its not getting Baltimore anywhere) But I think we all need to be educated on facts. No one involved in boxing is looking out for Mayweather's victims. There is no red carpet or even a representative to voice defense for these women. No one cares. Sports in general can be known for a lack of a moral fabric and turning a blind eye to the athletes that misbehave. And definitely in regards to this fight, there is just way too much monetary interest to evade the allure of this battle.
I know I will be watching the fight this weekend because I am an avid sports fan and I am interested in what will happen. Maybe we can petition for Mayweather to give some of his pay to these women. And now I hope you can watch the fight with a heightened interest and a consciousness of what society builds and accepts.