Dating My Man in Las Vegas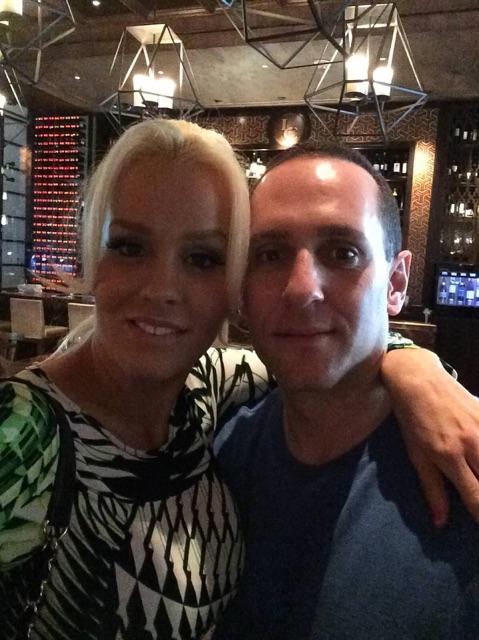 Despite what people might think, this town is awesome for happily married couples! When living in Las Vegas you can never run out of things to do. There are some of the best restaurants in the whole country in Vegas and some of the best shows too!
When my husband and I decide to go on a date the hardest part is narrowing our choices down.  Some of my favorite upscale restaurants in Vegas are La Cave, STK, and the SW steakhouse. STK is perfect for a more fun lively evening. They have great music blasting and the food is amazing! La Cave is a little more laid back but perfect for a more romantic, sexy evening, my favorite time of the year to go there is during the summer when I can sit out on the patio. Lastly, the SW steakhouse is
extremely elegant and perfect for an anniversary. The food is perfection and it is as fancy as it gets! Now if you are not looking to take out a second mortgage to pay for your dinner there are lots of other super fun dates to go on here in Vegas. At New York New York there is a dueling piano bar, one of my most favorite dates was spent singing the night away with a crowd of people. Also we have hilarious hypnotist shows! If you have never been to one of these shows I swear you will laugh so hard you will wish you were wearing Depends because you might just pee your pants! These shows are definitely very adult themed, so be warned. Another great thing to do is play tourist: It is actually so fun to walk the Strip buy a giant guitar-shaped beer slingy thing and wander in and out of the casinos. And don't forget to stop by the Carnival
Courtyard to hear one of their live bands. Oh and if you check out Groupon there are always deals on some of the shows. most of the time you can find the show Rock Vault on Groupon. If you love classic rock you will love this show. It's kind of like being transported back in time and going to an awesome classic rock concert. Tony and Tina's Wedding is usually on Groupon too! Every time I go to that show I have a blast! It's just like going to a wedding reception and you are one of the guests, but pretty much everything goes wrong and you get to be right in the middle of all of it! Oh and with your ticket you get dinner too.
These are just a few of the fun nights you can have out with your man or woman. I look forward to posting about more of my favorite places . What are some of your favorite place to go on a date here in Las Vegas?