Clean 15 & The Dirty Dozen || Produce Cheat Sheet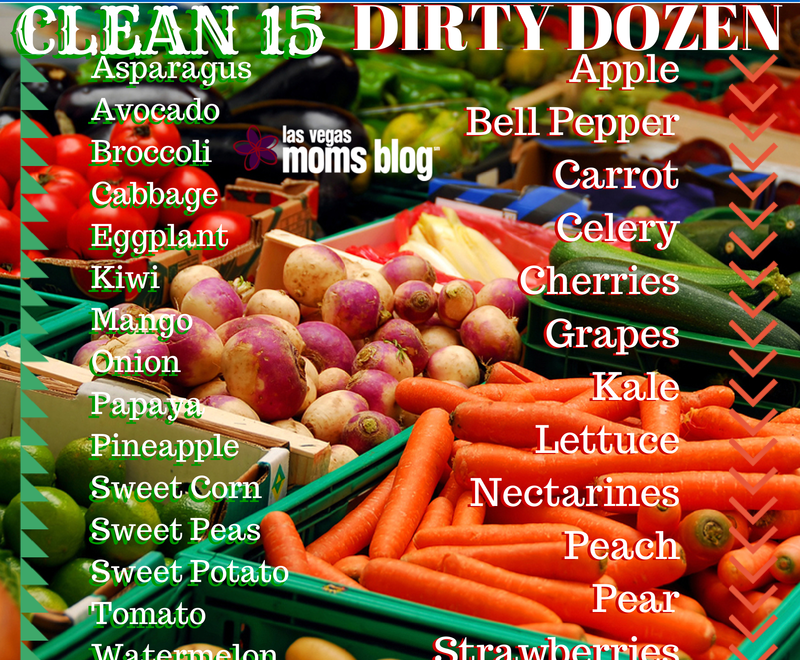 Organic vs Conventional? Why is it important to choose organic anyway?! Organic options of a lot of our favorite fruits and vegetables are available. Some folks buy only organic, others say it's too much of a hassle to go organic since there is a difference in cost and availability. Use this cheat sheet to help you decide what is acceptable to buy conventionally grown and what produce should be only bought as organic. Some argue that they cannot afford to buy organic, but I am here to say, you cannot afford to ingest foods that may put our family at risk of unnecessary exposure to pesticides (poison!) I can happily share that it is not necessary to buy all organic produce. It is ideal to buy local and buy organic as this supports the practice and encourages smaller scale farmers to continue to offer their harvest at local farmers markets. This plan also inspires larger brands to take notice of the trend and move toward more organic ways to farm. Since our family budgets are also important, it is nice to know there are options for what you can buy.
The Clean 15 lists fifteen fruits and vegetables that are less susceptible to pesticides and thus, acceptable as conventional. The Dirty Dozen lists a dozen fruits and vegetable that should always only be bought organic. These fruits are more easily susceptible to pesticides so it is unsafe and not recommended that you consume these if conventionally grown.
What you put into your body is important and knowing you are keeping yourself and your family safe and healthy by consuming the best products for our money is a concern to every mom. Having this handy cheat sheet will take some guess work out of the grocery shopping chore!
Printer friendly cheat sheet available here! (You can also Pin to Pinterest!)
Keep in mind too that supporting locally grown fruits and vegetables helps fund more locally grown, organic operations. Stimulating your local economy only helps businesses and schools to benefit as well. There are a lot of options when we shop, but making efforts to move towards a more conscious way of life is a step in the right direction! Happy harvesting!