Mediterranean Slider Recipe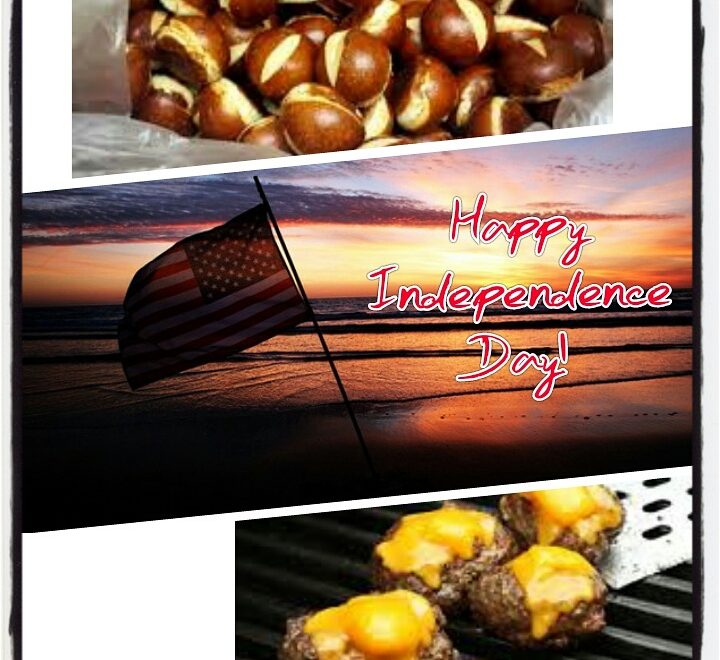 Happy 4th of July Mamas! Hope you are all having a wonderful, safe & of course relaxing holiday! Check out my easy delicious twist on sliders. I like to add the "Queen of Spice", Tumeric cause of the many health benefits from of it. Tumeric is known for preventing cancer, aiding arthritis, maintaining weight, improving digestion, immune booster and it has a nice flavor profile!
Mediterranean Sliders
2 lbs of ground beef
1 small onion, blended well in a blender liquified if you need to add a little water to get it going)
2 tsp of Tumeric
2 tsp of sea salt
Cracked pepper as much as you like (my kiddos only like a little bit)
1.   Combine ground beef, liquified onion, turmeric, salt and pepper. Shape into 16 sliders about ½ -in. thick and 2-in across.
2.   Cook on medium high on the grill for about 5-7 minutes per side or until just cooked through. Tip: I like to put a thumb print in the middle so it cooks faster and evenly, once you see clear juices on top of the meat flip over. If you want cheese, add it on top on the last 1 minute of grilling to melt cheese.
3.   Then put sliders on rolls I like using pretzel rolls from Costco!
4.   Top sliders with homemade tzatziki sauce (Stay tuned for my recipe!).